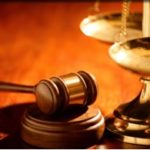 Giuliano McDonnell & Perrone, LLP is primarily a maritime, insurance, and aviation law firm. It also handles complex commercial litigation, products liability, environmental and corporate matters. The firm represents insurers, corporate clients and individuals in all federal and state courts, arbitration proceedings, and before government agencies, regulatory agencies, regulatory organizations and other tribunals. In addition, the firm routinely provides advice on a wide spectrum of insurance, regulatory and corporate issues to its clients.
The firm has an active trial docket, and all of the principals have substantial trial and appellate experience. This ensures that our clients will always receive the best possible representation. Moreover, our reputation for outstanding courtroom skills is well known to our adversaries. This provides our clients with an additional advantage in settlement and other negotiations. Our ability and willingness to try high-profile matters helps us to achieve superior results for all of our clients in any situation, with or without trial.
In addition to our pretrial and trial experience, the firm has an active appellate practice. We handle civil and administrative appeals in federal and state courts throughout the nation.