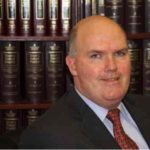 Timothy J. McDonnell has extensive experience litigating aviation, maritime, product liability and commercial matters. He has represented numerous insurers and their insureds in actions arising out of aircraft and marine accidents, workplace and construction accidents, automobile accidents, premises liability matters, and injuries caused by various products. He regularly provides advices regarding the defense of personal injury, wrongful death, property damage and insurance coverage disputes. Additionally, a substantial portion of his practice is dedicated to representing insurance companies in subrogation matters.
Mr. McDonnell is a 1982 graduate of the United States Naval Academy at Annapolis. After graduation, he served as a pilot in the United States Navy for seven years. In 1992, Mr. McDonnell graduated from St. John's University School of Law. He is licensed to practice law in the State and Federal Courts of New York. Mr. McDonnell is also a Certified Public Accountant and an FAA-Certified Commercial Pilot.
Mr. McDonnell has represented United States Aviation Underwriters Inc., The American Club, American Airlines Inc., Bombardier Aerospace Inc., Continental Airlines Inc., Delta Airlines Inc., Fokker Aerospace Inc., NetJets Inc. (formerly Executive Jet Aviation Inc.), United Airlines Inc., AIG, American Country Insurance Company, Federated Department Stores Inc., Hanover Insurance Company, many aircraft and vessel owners and operators, as well as numerous business owners.